Spotlight On The Arts
​​​​​​​
To encourage students and community members to become more involved in the arts at UGA, the Arts Council created the Spotlight on the Arts festival, a 12-day event highlighting units and facilities, from visual arts and creative writing to music, dramatic arts, dance and more.
In my role as Senior Graphic Designer and Art Director in UGA Marketing and Communications, I worked closely with the Arts Council and the Office of the Senior Vice President for Academic Affairs and Provost to create a brand and visual identity for the Spotlight on the Arts festival that could be carried through for at least the next five years. The campaign included invitations, posters, postcards, advertisements, social media graphics, videos, t-shirts, banners, swag and outdoor displays.
This is a small sample of the 300+ materials and thousands of photos produced for the Spotlight 2015 and 2016 campaigns.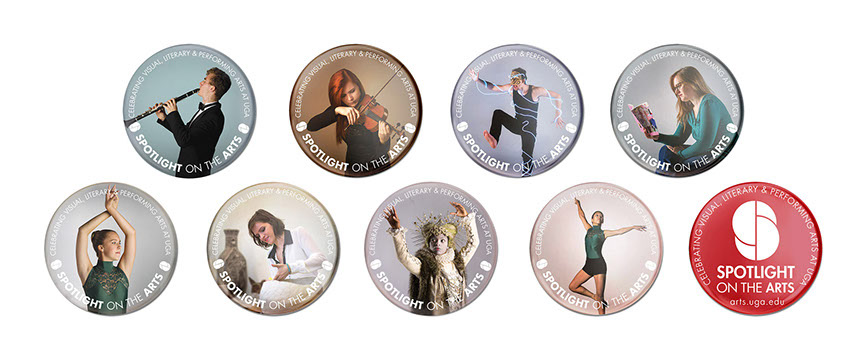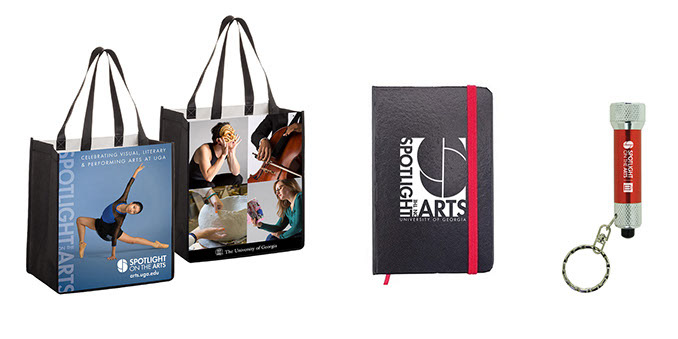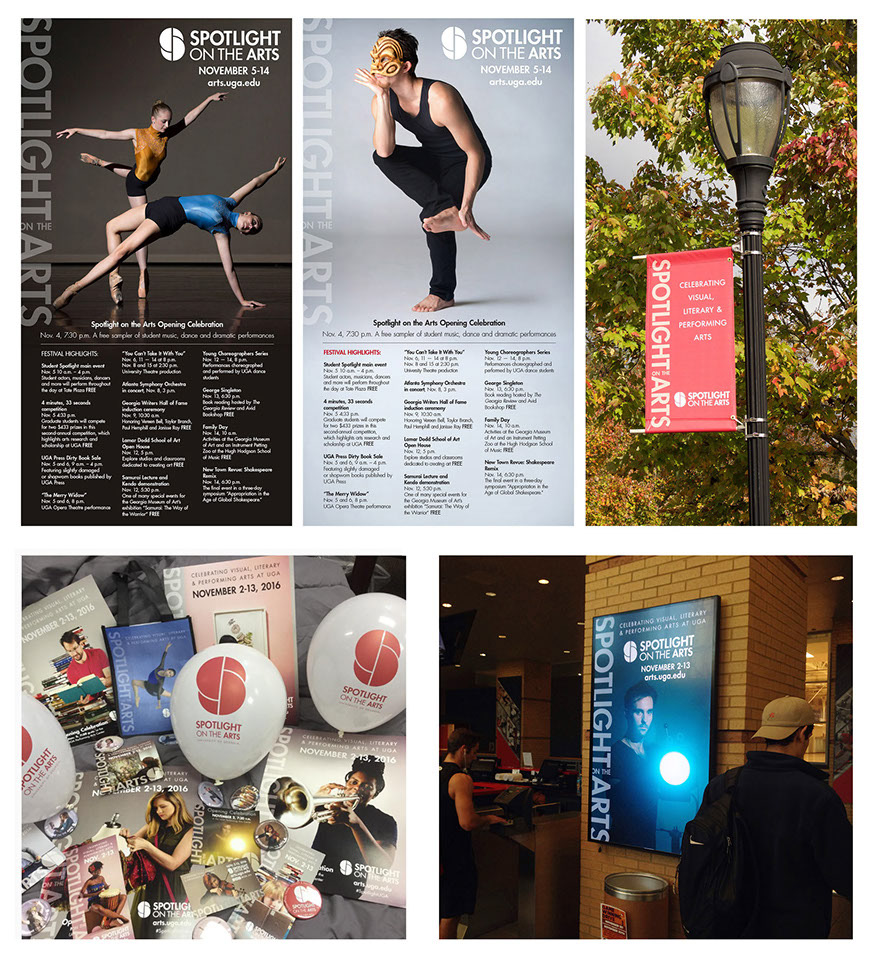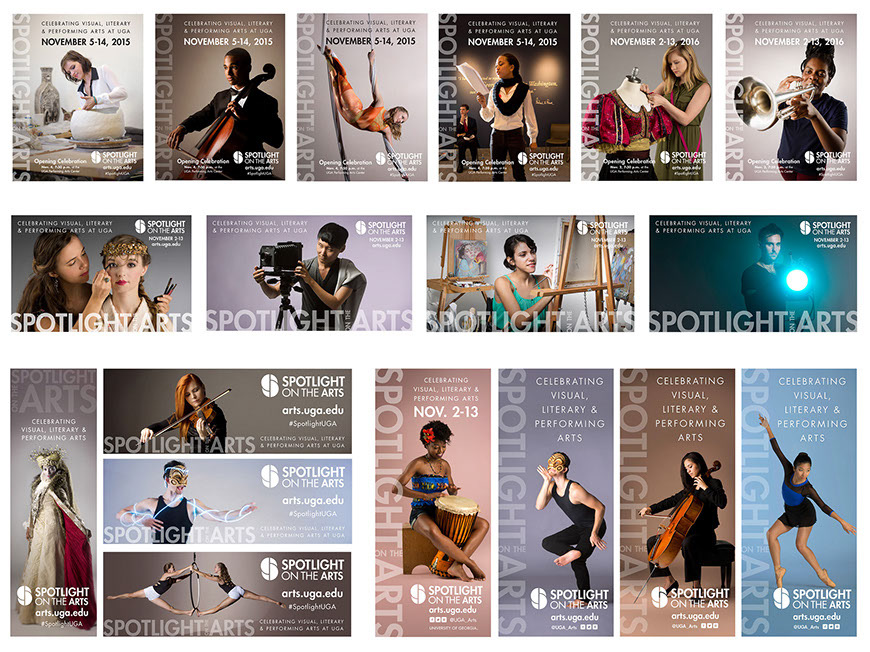 2017 State of The University
​​​​​​​
The University of Georgia 2017 State of the University Address had a total campaign reach of 575,000 which included a new web page, postcard, booklet, and email to select supporters and campus, media relations pitches, features on UGA.edu and eGaMorning, a Columns insert, digital signs, and social media campaign. 
I created and produced all print and social graphics to support the campaign, along with still and motion graphics for digital and video projects.