Video highlights from a vagabond tour around Ireland.
Master Chief Crossing the Delaware
After playing too many hours of HALO, a friend and I came up with the idea of mashing the characters of HALO with a classical painting. Eight hours later "Master Chief Crossing the Delaware" was born. The print is available at Society6.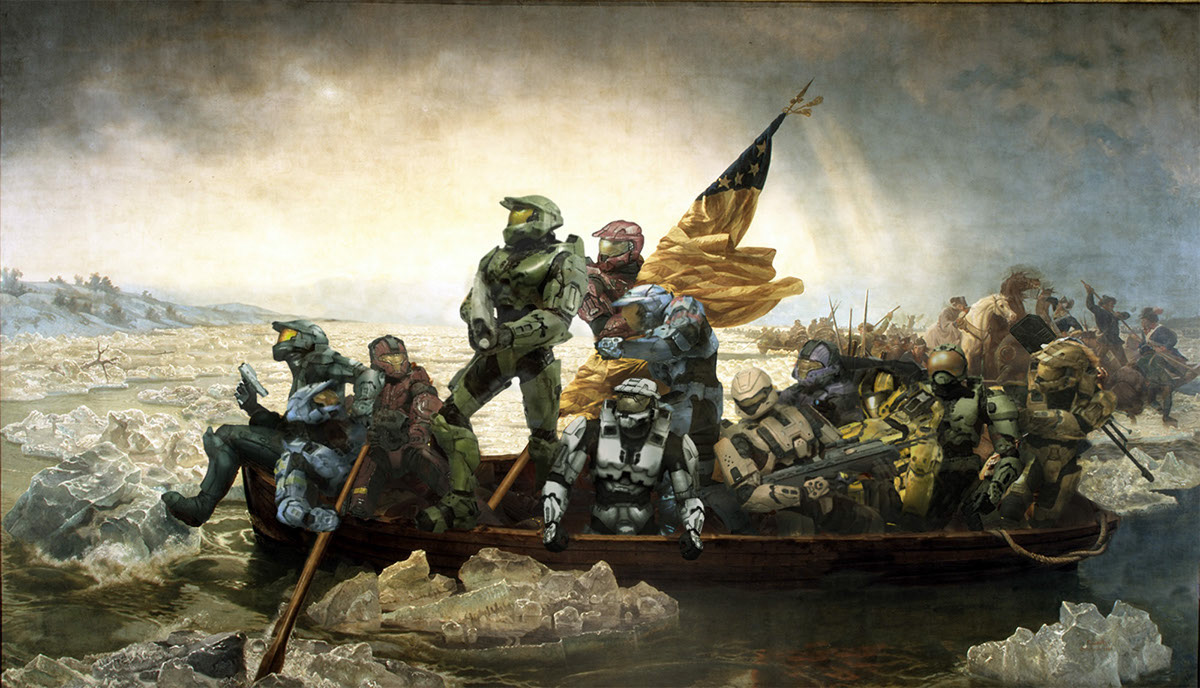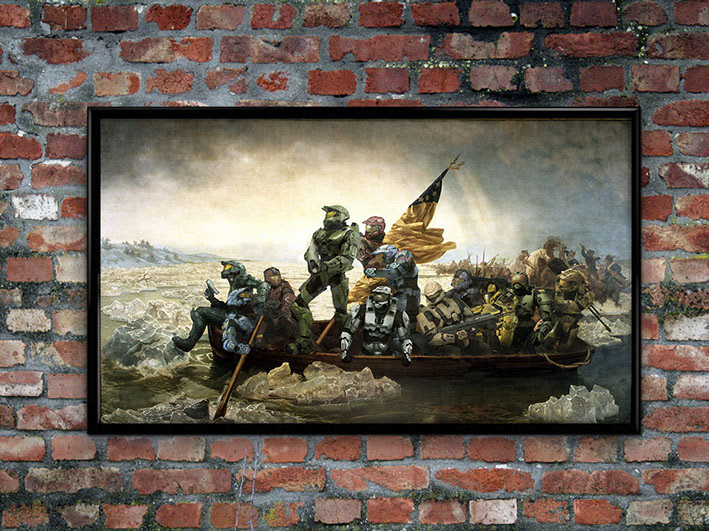 The third annual SLINGSHOT Festival took over downtown Athens, Georgia March 26-28, 2015. Spread over 5 city blocks and dozens of venues, SLINGSHOT spotlights international, national, and local acts on stage, boundary pushing artworks throughout the urban environment, and tech talks with leading innovators. SLINGSHOT also hosts a dedicated comedy night and film screenings.
 
For this event I worked with Whiskey Tango Studios who managed the marketing for SLINGSHOT social media and promotions. I designed the official T-shirt sold at the the three-day festival, along with the event badges, wristbands, and banners.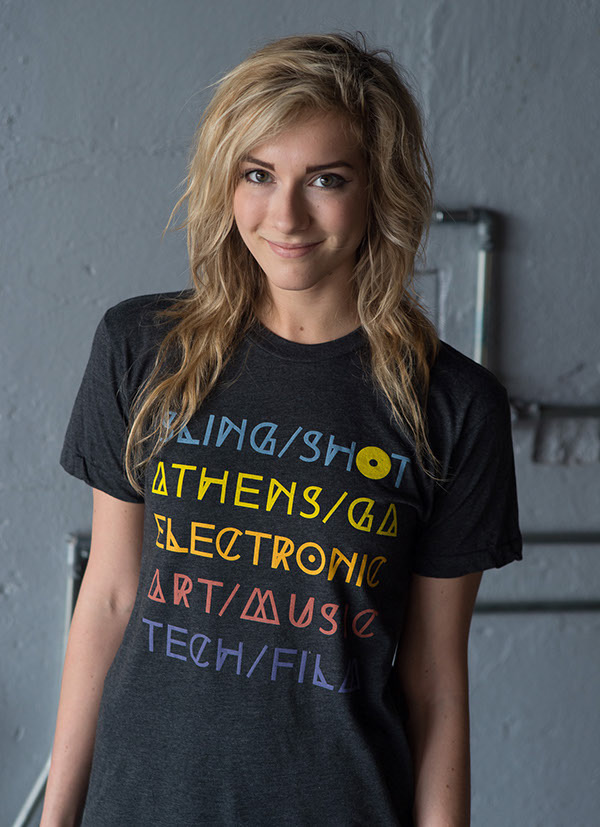 This design was submitted to jinx.com where the fan community voted to make and sell the shirt.
The shirt has sold out and is no longer available online.