President's Annual Report to Donors
The Annual Report was sent to approximately 11,000 donors and friends of the University of Georgia. The report was also published online as an interactive website (http://president.uga.edu/ar/2016/), downloadable pdf, and social media campaign.
​​​​​​​ 
The FY17 Annual Report is currently underway and will be sent to 24,000 friends and donors October 2017.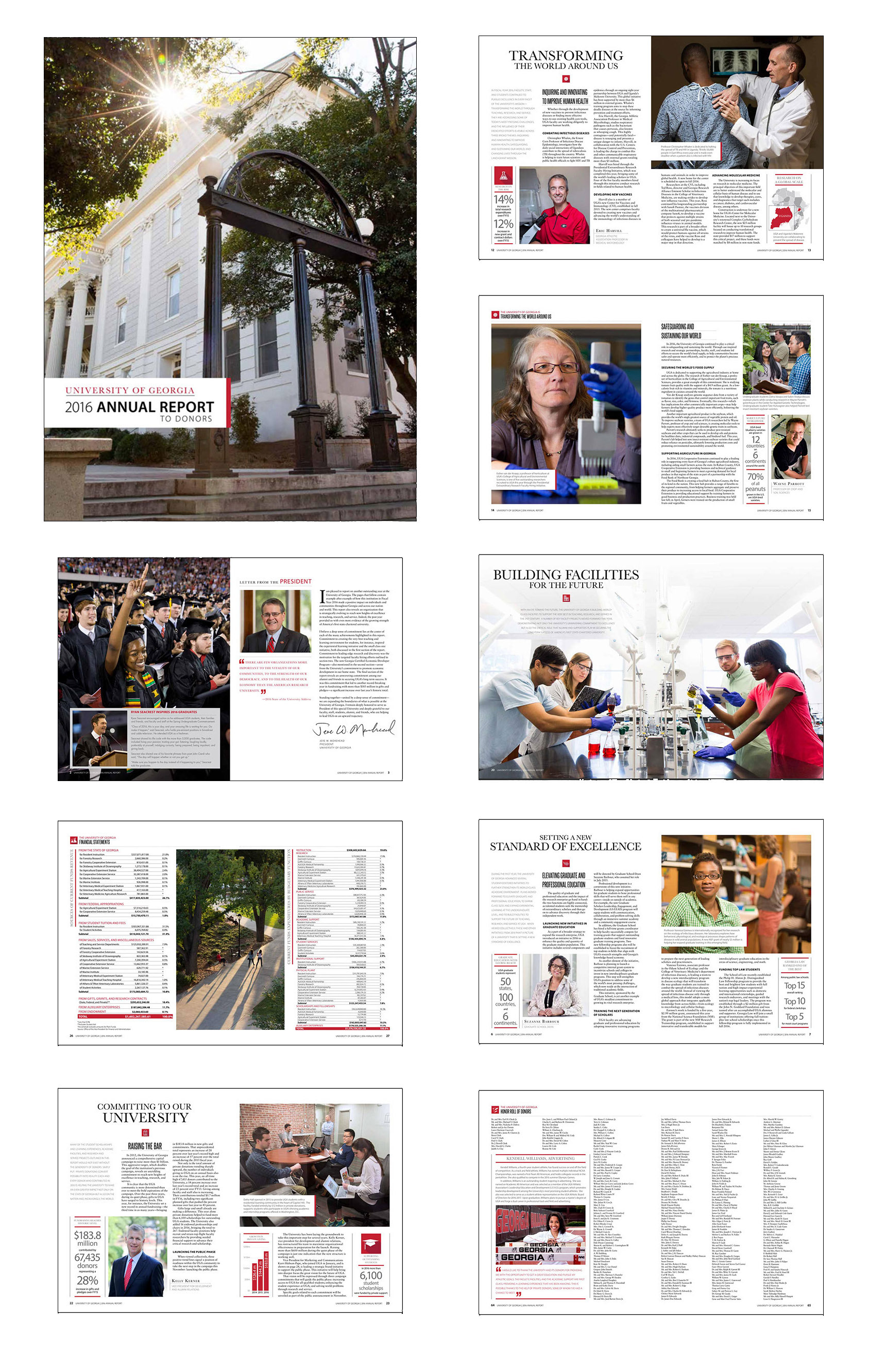 Art directed, designed and produced 21 issues of Georgia Magazine (ugamagazine.uga.edu), the quarterly publication designed to promote the university's mission of teaching, research and outreach, and to keep alumni and friends connected to the University of Georgia.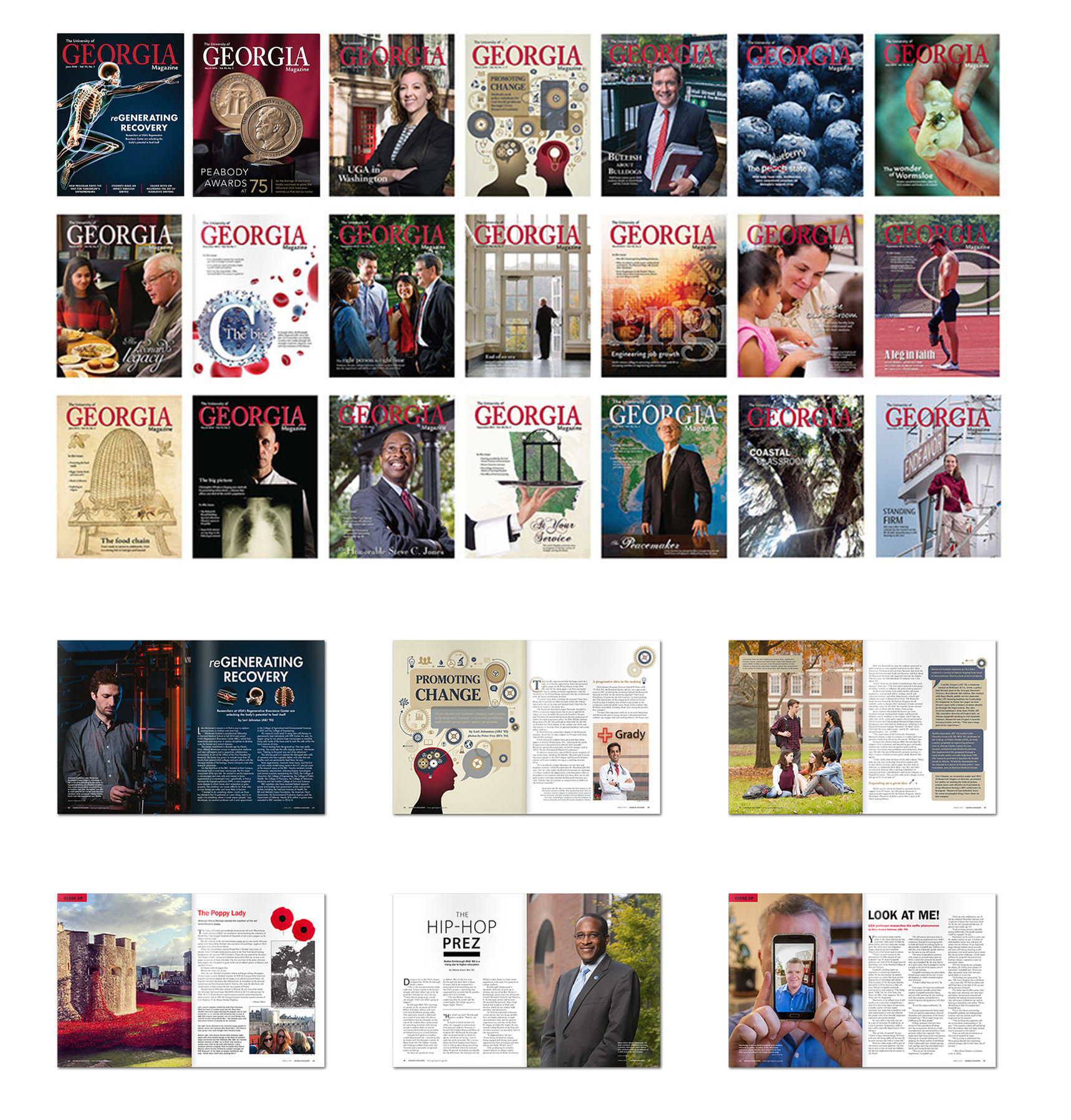 Designed 17 issues of UGA Research Magazine (researchmagazine.uga.edu), the biannual publication highlighting scientific discovery and innovation at the University of Georgia.